What is LE19?
Every year, Winexpert produces a limited number of exclusive 8-week wine kits. There are three reds and two whites to choose from and the the varietals /styles change from year to year. These wine kits are released on a monthly basis beginning in January.  Beyond limited availability, there are a number of other factors that make these wines so exceptional: they can range from unique blends to hot industry trends to rare, hard to obtain and sought after varietals and regions. The main thing to note is that these spectacular wines are produced in limited quantity and are available by pre-order only. Details about the LE19 collection will be forthcoming in September.
What is Just Fine Wine's LE19 Wine Tasting?
A challenge with LE wines is that they have to be pre-ordered before they are produced – so how are we to know what the wines will taste like? You can find out for yourself at Just Fine Wine's LE19 Wine Tasting, taking place 3pm to 5pm on Sunday, October 6, 2019 at the KINSMEN HALL in Port Coquitlam (PLEASE NOTE: NEW LOCATION THIS YEAR). Using 'commercial equivalents' (wines recommended by Winexpert and purchased from a licensed BCLDB retailer), you can get an exclusive sneak preview of the LE19's, months before they hit the shelves. These liquor store comparables are carefully selected to to give you a strong overall impression of what your Winexpert LE19's will taste like, in advance of their production. Past attendees will attest that as good as some of this commercial wine is, the wine you will craft with us is always better…and, in most cases, far cheaper!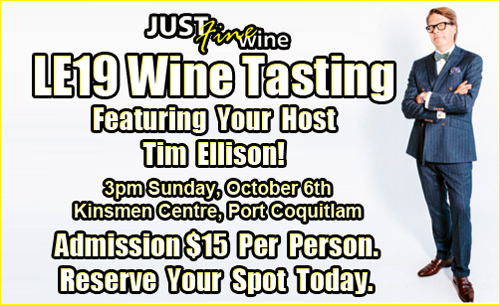 Just Fine Wine's LE19 Wine Tasting is an entertaining afternoon spent in the company of fellow wine enthusiasts. It's casual, comfortable, enjoyable, and most certainly not "hoity toity".  In addition to enjoying tasty wines, you also get to sample professionally prepared food pairings that are tailored specifically for each of the LE19 wines. You can experience firsthand how great wines can be taken to an even higher level when complimented with just the right food pairing.
Who is Tim Ellison?
Just Fine Wine has been putting on this annual event for the better part of twenty years. We've had the good fortune to have secured some incredibly knowledgeable moderators over that time but after he hosted our event for the first time seven years ago, it's been a no-brainer to bring Tim Ellison back every year since. When it comes to the world of food and wine, he is infinitely informative and equally entertaining. After each Wine Tasting event we receive overwhelmingly positive feedback and constant demand for his return. We agree, so we keep bringing him back! Just Fine Wine couldn't be happier to announce that the incomparable Tim Ellison will once again be at the helm, hosting this year's LE19 Wine Tasting for the eighth year in a row.
Director of Operations at the Pacific Institute of Culinary Arts, Tim has amassed a laundry list of accolades and accomplishments including but not limited to: a Diploma of Hospitality Administration from BCIT, Chef de Cuisine certification by the Canadian Culinary Institute, and dual Diplomas as a Sommelier by both the International Sommelier Guild (ISG) and the Wine and Spirit Education Trust (WSET).  The WSET organization has also awarded Tim with the Level 3 Assessor status, allowing him to instruct their wine education classes. He is presently enrolled in the bachelor's degree program in Hospitality Administration at VCC. Most importantly, he's hugely entertaining and makes learning about wine an extremely enjoyable experience!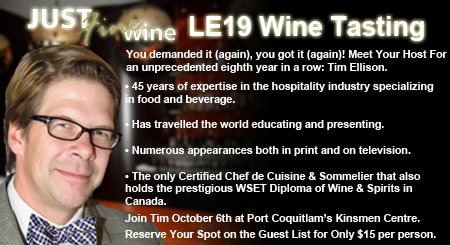 Enjoy good food, great wine, and excellent company in a fun and casual atmosphere. It's a great afternoon you'll want to be a part of.
A fantastic deal for only $15 person. Reserve your spot on the guest list today by contacting Just Fine Wine.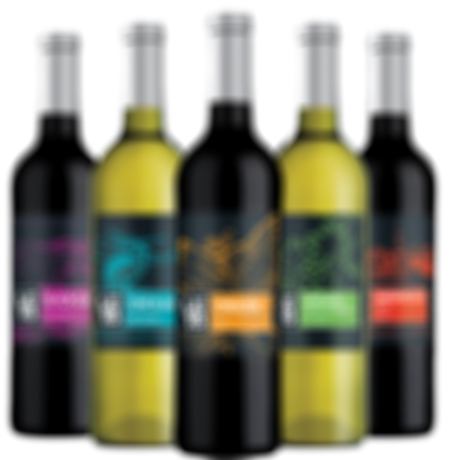 LE19 – DETAILS COMING SOON!